GMA1500-1200-E Grout Turbo Mixer/Agitator
GMA1500-1200E Grout Turbo Mixer/Agitator is a combination consisting of a steel sheet cylindrical mixer tank heavy-duty slurry pump and agitator tank, set-up on a strong base frame. This product is equipped with an automatic control system that can automatically control the operation of the equipment. The slurry is mixed through a high-speed vortex produced by a special pump which, after sucking the material from the bottom of the mixer tank, sends it back tangentially into the same tank in order to get the highest possible efficiency. Through this process, it is possible to obtain homogeneous colloidal and high-quality mixtures within a very short period of time.
After mixing, these mixtures are pumped into the agitator tank with slow speed mixing paddles by the above same pump.
When all the mixture in the mixing tank is pumped out, press the discharge completion button to start the next cycle of pulping.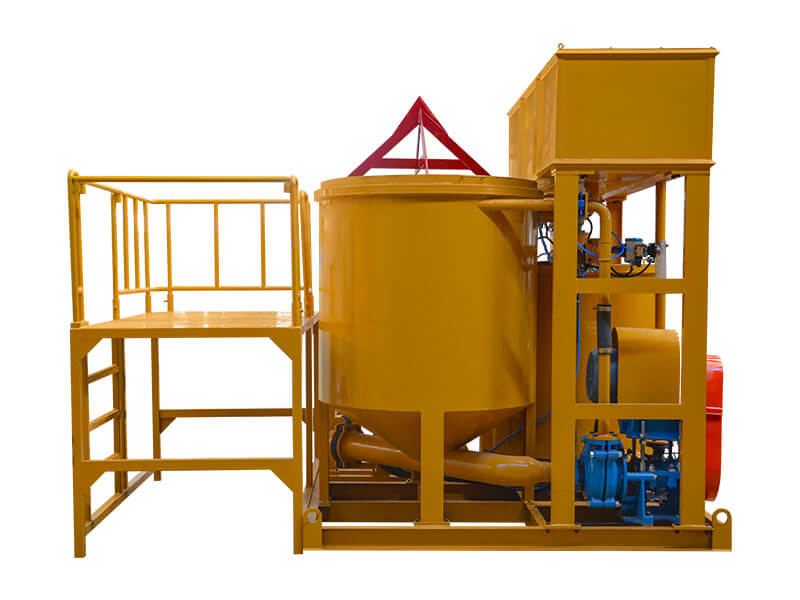 Main Features:
1. Automatic control, simple operation, saving labor, great reliability ;
2. High-speed mixing and high efficiency to achieve continuous mixing;
3. Simple structure, easy assembly;
4. Less spare parts, low maintenance;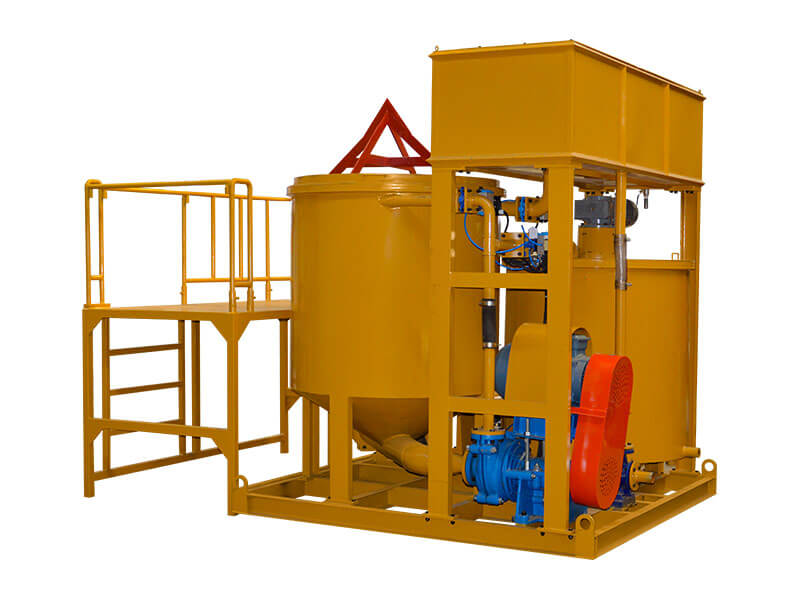 Technical Parameter
Model

GMA1500/1200E

Output

15~18m3/h

Mixer Volume

1500L

Agitator Volume

1200L

Motor Power

15+3 kw

Mixer/Agitator

Dimension

2230×2340×2630mm

Weight

2230kg

Operating platform

Dimension

2210×1200×2010mm

Weight

220kg

We reserve the right to change technical specifications without prior notice