Grout pump station for Tunneling operation sales is a popular product and is sold in many countries around the world. The grout pump station for Tunneling operation is a complete set of equipment that combines pulpers, stirrers and grout pumps to perform efficient and low cost work and effectively reduce complex procedures and long distance operations. Pulper performs high-speed pulp production and storage of similar materials such as cement slurries, then pumps the slurries directly to construction connection points to complete uninterrupted pulping and grouting. The high-pressure cement grout machine on sale has a compact structure, is convenient to operate, and does not take up space.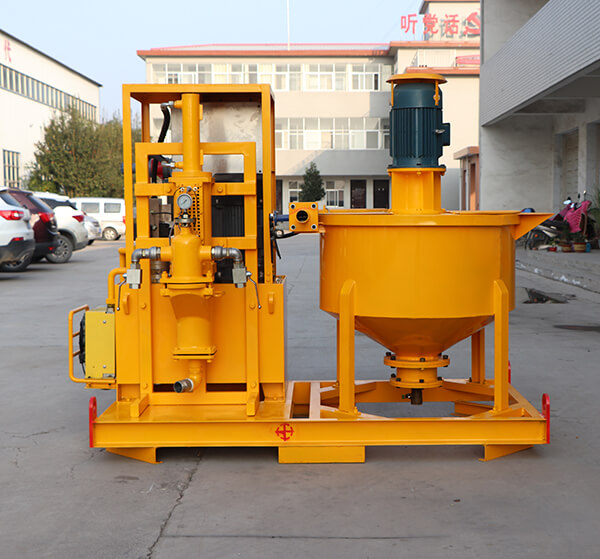 Features of grout pump station for Tunneling operation sales:
1. The grout pump station for Tunneling operation is compact and integrates pulper, mixer and grout pump.
2. Equipped with low pressure, high pressure, stepless speed adjustment system
3. The grout pump flood system consists of Yuken hydraulic parts and so on.
4. Use the squeeze valve to switch between mixer and pulper functions.
5. The oil temperature gauge can automatically control the cooling fan to operate in the normal temperature range. If the temperature is too high, the machine will automatically stop working.
6. Fully hydraulic drive, motor or diesel engine as power source
7. Operation and maintenance is relatively easy, safe and convenient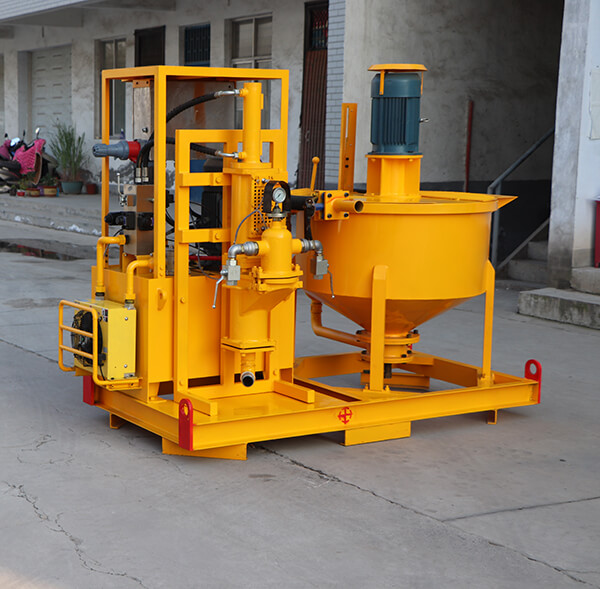 The grout pump station for Tunneling operation sales on the market are mainly used for road and rail, hydropower, construction, mining and other above-ground and underground engineering construction. Quickly mix water, cement, sand, bentonite, fillers, clay, silicates and other media. Plunger-type grout pumps are used for grout / grout for waterproof plugging, tunnel lining, foundation reinforcement, rock formations, and void filling. Hydraulic high pressure cement mixed grout pump plants have the advantages of compact construction, high grout pressure and a wide range of applications. The cement grout machine designed for sale emphasizes user-friendly operation and easy maintenance. It integrates enough technology to maximize efficiency without compromising ease of operation and maintenance.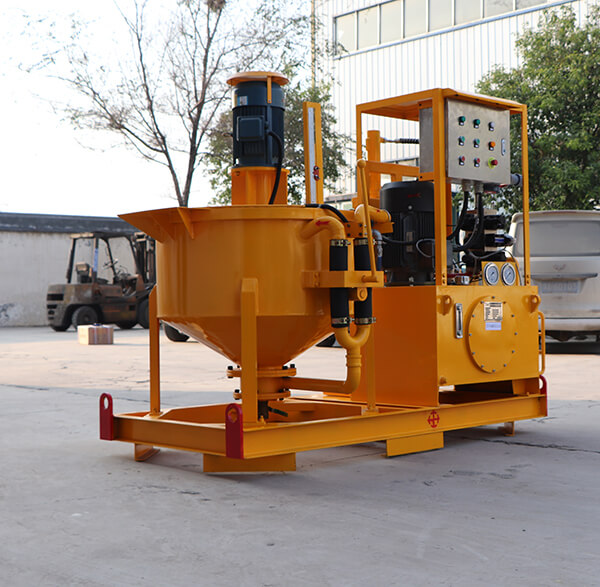 If we find our products unsuitable for your project, we will sell customized services and cement grout machines to suit your local construction environment, voltage, and site, depending on your needs. You can also customize it to help complete it. jobs. After the customer proposes their own requirements, a professional R & D team engineer will design the project, contact the customer, finally negotiate the solution approved by the customer, and after successful development, it will be placed at the customer's location.
Grout pump station for Tunneling operation sales