Gaodetec mixing and pumping cement grout machine is suitable for grouting, plugging water gaps, strengthening broken rock formations, etc.
Gaodetec cement grout mixing and pumping machine working principle is cement or bentonite with water is archived in mixer by a high turbulence created in the pump casing. This turbulence with high shear forces separates the cement or bentonite particles which results in a fully hydrated suspension.
As soon as the mixing process is over, the mixing is transferred into the agitator. The slow stirring paddle prevents the grout from settling out of suspension and removes any air bubbles from the mix. Each machine incorporates mixers and pumps of matched capacity which together with an agitated storage tank enable virtually continuous operation once work has commenced.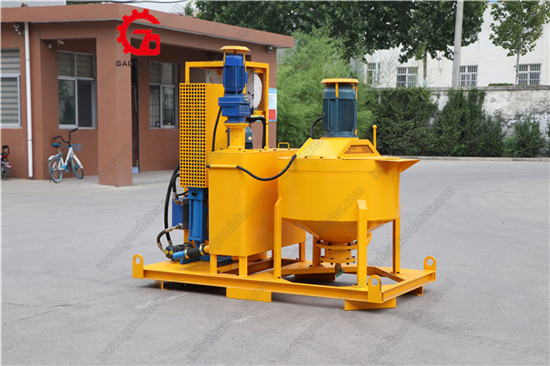 Gaodetec grout mixing and pumping machine features mainly have the following points:
1. Grouting pressure, displacement is step-less adjustable
2. Simple structure, light weight, easy maintenance
3. Continuous output with a small pulse
4. Less spare parts ensure low maintenance costs
5. High speed vortex mixer ensures mix quickly and evenly
6. Mixer and agitator switch by using squeeze handle, it is safe, reliable and easy to operate
7. The motor has an overload protection function. Hydraulic system with oil temperature overheating protection
8. With high-speed, low-speed mode, by using a ball valve to achieve two-function switch
9. With CE, ISO certification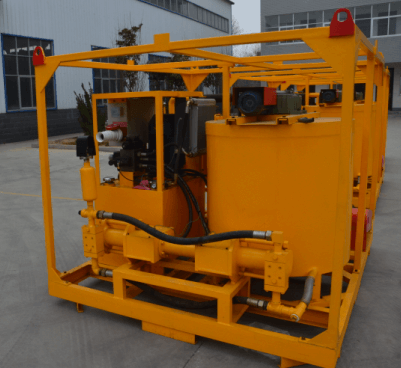 Mixing and Pumping Cement Grout Machine